La nostra casa si trova a Selvazzano Dentro, nel mezzo fra la città di Padova, raggiungibile comodamente con il bus ( fermata davanti casa) o in bicicletta, tramite piste ciclabili e la zona termale di Abano Terme, che dista solamente 5 km.


Our house is located in Selvazzano Dentro, in the middle between the city of Padua, easily reachable by bus (bus stop in front of the house) or by bike, through cycle paths and the thermal area of ​​Abano Terme, which is only 5 km away.
PADOVA / PADUA


La città di Padova offre diverse attrazioni turistiche famose in tutte il mondo, come la Basilica di S.Antonio (foto), la Cappella degli Scrovegni, Prato della valle, lo storico Caffè Pedrocchi e il favoloso Orto Botanico.
Da non dimenticare Palazzo Zabarella, ove vengono proposte di anno in anno importanti mostre di pittura.
Per una rilassante vacanza all'insegna della cultura e della conoscenza.


The city of Padua offers several famous tourist attractions in the world, such as the Basilica of St. Anthony (photo), the Scrovegni Chapel, Prato della Valle, the historic Caffè Pedrocchi and the fabulous Botanical Garden.
Do not forget to visit Palazzo Zabarella which is proposing important painting exhibition every year.
For a relaxing holiday full of culture and knowledge.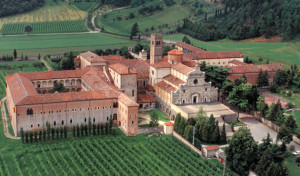 COLLI EUGANEI / EUGANEAN HILLS


Non solo le città di Abano e Montegrotto offrono le loro cure termali, ma si possono visitare anche Teolo con la benedettina Abbazia della Praglia (foto), Battaglia terme, con il suo Museo della Navigazione Fluviale, Galzignano terme, dove nella frazione di Valsanzibio si può visitare Villa Barbarigo, con i suoi magnifici giardini all'italiana o Torreglia, dove si trova Villa dei Vescovi, patrimonio dell'umanità.
Ed ancora le vicine Este e Montagnana.


The cities of Abano and Montegrotto offer their spa treatments. You can also visit Teolo with the Benedictine Abbey of Praglia, Battaglia Terme, with its Museum of River Navigation, Galzignano Terme, where in the village of Valsanzibio you can visit Villa Barbarigo, with its magnificent Italian-style gardens or Torreglia, where Villa Vescovi, a World Heritage Site, is located. And yet the nearby Este and Montagnana.
VENEZIA / VENICE


La città sull'acqua, con i suoi itinerari e splendidi monumenti, Piazza San Marco e la sua Basilica, Palazzo Ducale, il Canal Grande (foto), il Ponte di Rialto.
Ed ancora il Teatro La Fenice e le isole, tra le altre, di Murano e Burano, famose rispettivamente per il vetro soffiato e pizzi e merletti.
Da non dimenticare il famosissimo Carnevale!


The city on the water, with its itineraries and splendid monuments, Piazza San Marco and its Basilica, Palazzo Ducale, the Grand Canal (photo), the Rialto Bridge.
And again the Teatro La Fenice and the islands, among others, of Murano and Burano, famous respectively for the blown glass and lace and lace.
Do not forget the famous Carnival!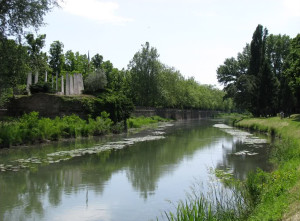 CICLOTURISMO /CYCLE TOURISM


Molto interessanti per i turisti che amano la bicicletta sono i percorsi cicloturistici che offre la città di Padova, come ad esempio l'anello fluviale di ben 54 km, o quello dei Colli Euganei di 75 km partendo dalla città stessa, oppure lungo il fiume Bacchiglione (foto).


Very interesting for tourists who love cycling are the cycling routes that the city of Padua offers, such as the 54 km river ring, or that of the Euganean Hills of 75 km from the city itself, or along the Bacchiglione river.